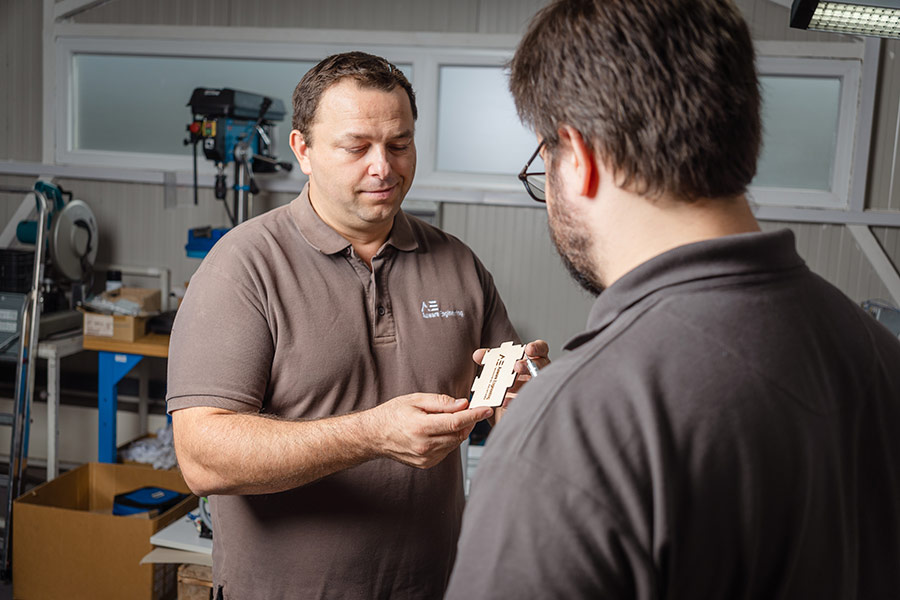 In 1987, the multi-ton hydraulic press with a floor area of ​​8×5 m was built abroad, and it has been producing car parts since it was implemented. By the technological standards of the time, the user interface was implemented with several wired push buttons, and the error signals were implemented with rows of lights. The press operation was made possible by a Siemens SIMATIC S5 PLC that was also installed at the time. However, Siemens no longer manufactures the PLC that provides the machine's day-to-day control, the "nervous system." Thanks to continuous modernization, it already meets the market needs with a much more advanced generation of PLCs.
In the meantime, the machine unit was transferred to Hungary, and although it has more than 30 years of technology and the reliably functioning S5 PLC continues to perform its task excellently to ensure future maintenance and spare parts needs, the time has come to replace the control of the press with a more modern one. The retrofit project was promised to be simple since the essence of this is that these solutions are compatible from above, i.e., a new device fits perfectly in the place to be replaced, and even the more powerful and knowledgeable S7 control system family can fit in a smaller space. However, the replacement was more than a dismantling and installation: the previous outdated measurement solutions and partially wired control systems had to be replaced with modern elements. Accordingly, a new control program had to be prepared and installed for the PLC.
However, since the press machine's documentation was incomplete – it was impossible to know which wire in the electrical cabinet belonged to what – the specialists first measured the electrical network and made a cabinet drawing. After that, the network carrying nearly 80 signals was connected to the new PLC – for which a program was written – and then installed and tested. Auware Engineering's electricians, designers, and programmers took part in the project, which was realized in three months.
The upgrade made the hydraulic press machine's future operation secure and faster. They opened the way for further developments, such as introducing remote sensing and remote monitoring. Another advantage of the project is that possible electrical problems can be traced back immediately due to the completed circuit diagram. During the modernization, the user interfaces were designed by the previous ones at the customer's request. The machinists could also be happy since they could continue their work on the renewed press without any special training or changes.